Know the Facts

Myth: We live in a really safe neighborhood. I know that children wouldn't ever be sexually abused here.
Fact: Child sexual abuse can happen anywhere, in any neighborhood, in every religion, covering all racial boundaries, and it certainly doesn't matter how rich or poor you are.

Myth: I have already talked to my children about not allowing anyone to touch their private parts.
Fact: Sexual abuse occurs by forcing or manipulating a child in a way that allows the sexual offender to touch the child's private parts... More
Know the Numbers
In 2007, Ministry of Women and Child Development (MWCD) India conducted a study covering 13 states with the sample size of 12,446 children and found that

Girls and boys from all background are sexually assaulted


Children of age 3 – 18 are sexually abused and the age group of 5-12 years reported higher levels of abuse.


In 50% of the cases the sex offenders are someone that child already knows and trusts More

Red Light Green Light Body Safety Rules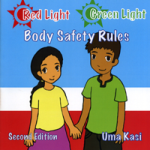 Recognize dangerous situations

Respond to the situation and
report to a trusted adult

Build self-esteem and assertive skills, to empower them for their
own protection...More
Watch us on :
YouTube
Visit us on :
Facebook
The Parent's Guide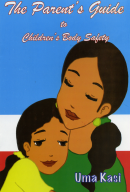 Educating adults how to
recognise, respond, and prevent
Child Sexual Abuse.

Helping adults to teach children
how to protect themselves from
any potentially dangerous
situations in simple steps... More


To obtain these books, Please click on the link given below:
Amazon
Indiaplaza